FOR IMMEDIATE RELEASE :
Wednesday, Jan 11, 2017
City of Little Rock Public Relations
Office (501) 371-4421
Media Releases
Contact(s):
Zoo Welcomes Maned Wolf Pups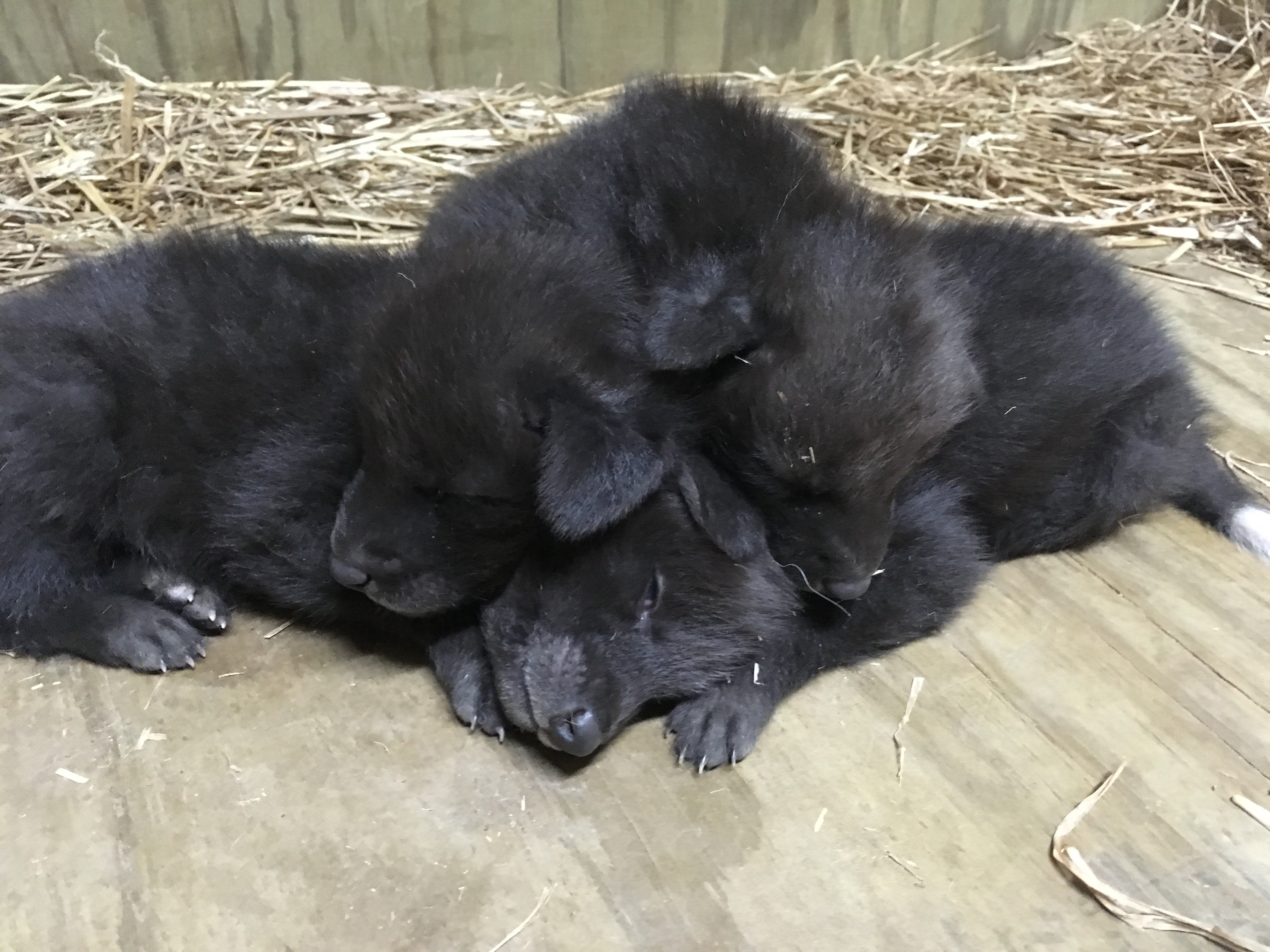 LITTLE ROCK (Jan. 11, 2017) – Three maned wolf pups are the newest additions to Little Rock Zoo family. Born Dec. 21 to Gabby and Diego, the one male and two females weigh in around 2 pounds. 
Visitors to the Laura P. Nichols Cheetah Outpost may have noticed "Quiet Please" signs on one of the observation decks recently. That's because Gabby's den is beneath the deck.
"We don't want to stress her out," said Debbie Thompson, carnivores curator at the Zoo. "For example, if there were too much noise on the deck, we wouldn't want her to bring the pups out in the cold."
Thompson said it will likely be six more weeks before the guests will see the pups in the exhibit. However, she notes that a lucky few may catch a glimpse of them before then.
"Gabby has already moved all three out into one of the huts. She stayed there all day then moved them all back to the den," Thompson said.
Those who catch sight of the pups now might think they look like a different species from the parents. At birth they're covered in black fur with white-tipped tails while their parents resemble foxes on stilts. In fact, these animals are neither foxes nor wolves but a distinct species. Adult maned wolves have the thick red coat, tall erect ears, pointed muzzle and white-tipped tails of foxes, but long slender black legs.   
Native to South America's forests, grasslands, savannas, marshes and wetlands, these omnivorous animals eat fruits, vegetables, small mammals, reptiles and amphibians as well as birds and insects. Gabby and Diego love bananas. 
About the Zoo
The Little Rock Zoo is accredited by the Association of Zoos and Aquariums.  Look for the AZA logo whenever you visit a zoo or aquarium as your assurance that you are supporting a facility dedicated to providing excellent care for animals, a great experience for you and a better future for all living things.  With its more than 200 accredited members, AZA is a leader in global wildlife conservation and your link to helping animals in their native habitats.  For more information, visit www.aza.org.