Planning and Development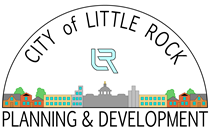 The Planning & Development Department consists of forty (40) employees in four (4) Divisions. 
The Department supports several Boards and Commissions.
Mission Statement
To enhance the quality of life for the citizens of Little Rock by providing a Department which encourages quality growth, development and redevelopment and the stabilization of neighborhoods through a concentrated effort of planning, land use controls, Historic Preservation, permitting and enforcement.
                                
Heights Landscape Design Overlay District has been deferred to the April 25, 2019 hearing of the Little Rock Planning Commission– 4 P.M. City Board Chambers, 500 West Markham. All comments received by Staff will be shared with the Little Rock Commission.
Helpful Information
Below are some application forms and helpful links: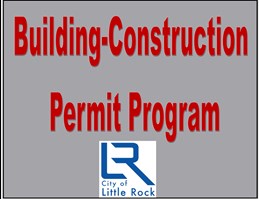 Board & Commission Information
Regularly scheduled meetings of the Little Rock Planning Commission, Board of Adjustment, and Historic District Commission are held in the Board Chambers, second floor City Hall, 500 West Markham Street.
| | | | |
| --- | --- | --- | --- |
| Little Rock Planning Commission | Board of Adjustment | City Beautiful Commission | Historic District Commission: |
| | | | |
For More Information
General questions and information:
723 West Markham Street
Little Rock, AR 72201
Office: (501) 371-4790
Fax: (501) 399-3435
Zoning Information, Verification & Complaints:
Office:(501) 371-4844
Fax:(501) 371-6863
lrzoning@littlerock.gov
 
Building Permit Desk:
Office: (501) 371-4832
Fax: (501) 371-4546
Jamie Collins, Director
gcollins@littlerock.gov
Venita Harris, Administrative Assistant
vharris@littlerock.gov